HR / Finance administrator
The administrator manages human resources and finance, indispensable to MSF's activities. For large programs with more than 200 staff members, work is divided between a human resources (HR) administrator and a finance administrator. While it is typical to enter a coordinator position after gaining project experience, those with extensive experience may work as a human resource and finance coordinator from their first field assignment.
Activities
Human Resources
Recruit local staff, manage employment contracts (creation/renewal of job descriptions), and arrange post-employment training/skill development and evaluation
Arrange leave, create work shifts, and manage movement and accommodation of staff
Process payroll, confirm monthly salary calculation data (absence/leave, overtime, salary prepayment, etc.) for locally hired staff, and make use of a salary table appropriate to the employment environment of the country in question
Manage human resources and labour compliance in accordance with the labour laws of the country in question
Negotiate with related parties (local authorities, etc.) and process paperwork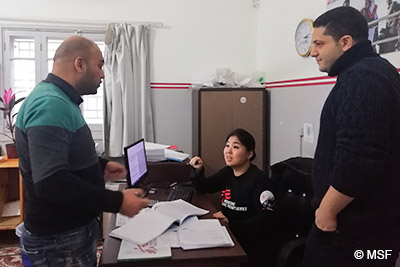 Finance
Analyze personnel and finance-related needs for each project to allocate and manage an appropriate budget
Predict required expenses and execute workflow (cash management, money transfer, prepayment, payment processing, payment approval, payment confirmation, bank account adjustment statement)
Operate and manage transactions using human resources and finance software
Report monthly/annual account settlement, personnel affairs, general affairs, and financial affairs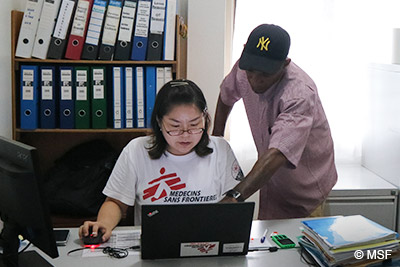 Qualifications
Requirements
Essential

Compliance with Essential Requirements for all potential candidates

Essential

At least 2 years of experience in human resources or finance/accounting management, such as budget and expense management

Essential

Experience teaching newcomers or in the field of education

Essential

Fluency in English and/or French

Desirable

Available for a minimum of 6 months

Desirable

Knowledge and experience in financial reporting to financial agencies

Desirable

Experience managing teams, etc.
Submit your application
Please first prepare your CV (free form) and a motivation letter. Some positions may request you to download and fill specific CV (MSF CV template) and a technical check list. Please check below to ensure document(s) requested for your profile. You need to fill all necessary documents in English or French, then complete your application through our online form.
①

CV (free form)

②

Motivation letter
Médecins Sans Frontières (MSF) accepts applications for international positions through the form below.
Online application