Mobilising supporters

How can we engage with our supporters better in order to leverage the presence of MSF Japan in the home society?
The MSF Japan Associative vision on home society is articulated in one of the pillars of the MSF Japan Strategic Plan 2020-2024: "Our supporters are active and connected, with a deep relationship between Association members, field staff and HQ staff (MSFers) and volunteers. In particular, we leverage the presence of our supporters and MSFers outside Tokyo".
The Japan Innovation Unit was tasked to help realize this vision, by finding practical ways to mobilise existing supporters within Japan.
These supporter groups can strengthen the connection between MSF Japan and broader Japanese society, as well as reinforce fundraising, recruitment and advocacy efforts on behalf of the global Movement.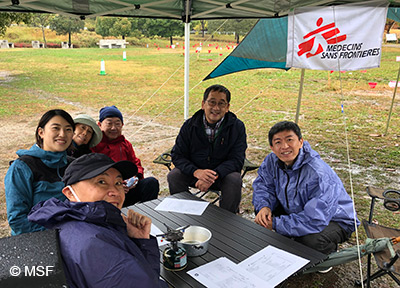 Following extensive consultations with internal stakeholders, a pilot programme was developed to test an independent supporter group in the Tokai region of Japan beginning in early 2022. A decision to scale up supporter groups in other regions will be made by mid2023 based on the results of the pilot.
Objectives
To develop a high-level roadmap for a concept that enables MSF Japan to better leverage the relationship with its supporters.
Progress so far
The roadmap was developed and delivered to the client.
Specialty

Strategy planning and development

実施期間

2021 to 2023

Clients

MSF Japan
Last update: November 2021
Contact
MSF Japan Innovation Unit
MSF Japan Innovation Unit is providing innovative ideas of solutions to the MSF activities. If you, either as a company or as a professional, have an idea that would be beneficial to our projects as well as patients, please contact us. Your innovative proposal is always appreciated.